My name is Helen Oyedeji and I am Jewel! ........ I have always been a high achiever in my Secondary and College days,
and then going to University is a step further to a bright future of mine.



But the big obstacle that was in my way was University fees. I had almost decided that I would not go to university based on this issue. A friend of mine called my attention to Jewels Scholarship Fund, though I had previously heard about the charity, but never gave much thought to it, as I was not aware of the great benefits and assistance I could receive.

After I was informed about Jewels Scholarship Fund, I then went ahead to apply for the tuition funding and I was granted a scholarship. I am currently in my first year at Roehampton University studying Bsc psychology and counselling.

Jewels Scholarship Fund has really been a great help to me and my mother, we havent had to worry about how to pay for my higher education tuition fees and I really appreciate Jewels Scholarship Fund and all their donors and future donors for making life easier for me and my mother.

Words are not enough to express my gratitude. Thank you!!


*********************************************************************



My Name is Atinuke Awe and I am a jewel!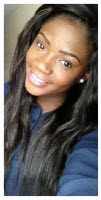 I was awarded with a scholarship from JSF in my first year and throughout university to study psychology. I am pleased to announce that I have achieved a first class B.Sc in Psychology and I couldn't have done it without the help and support from Jewels Scholarship partners and donors! I would like to take this opportunity to thank every single Partner, Donor, Sponsor & Friend of the Jewel Scholarship fund. your donations have motivated me to do my best over the years so I can make you all proud. Please don't stop the good work because together we can make a difference and transform the lives of other jewels out there.

Thanks once again



*********************************************************************



My daughter is at a crucial point in her life and her education, but thankfully her education is being funded by the Jewel Scholarship
Funds and is giving her what she needs to succeed. Now she comes home everyday proud of her grades, saying,

Mommy, look what I got on my test! Look what I got on my paper!

A big thank you goes out to all donors
Mother of a JSF Scholarship Parent


*********************************************************************



The email below was sent to all our Partners, Donors, Sponsors & JSF Friends on Tuesday 18th June 2013

Subject: JSF Good News!!!! Together we have made a difference!!!

Dear Partners, Donors, Sponsors & Friends,

Good evening and sorry to bother you again today but I just could not wait till tomorrow to share this fantastic news...

Together we have made a difference!!!

Our very 1st Jewel has called in this evening with her University results and she has achieved a First Class B.Sc in Psychology, Praise! Praise!! Praise the Lord. We have more work to do and more Jewels to support, so PLEASE if you have not yet decided to take part in the forth coming Sponsorship Walk, please change your mind and register at www.jewelsfund.org or you can donate more at 10,000 Step Sponsored Walk 2013

Also please tell your family, friends, colleagues, neighbours and every living soul about this project.

Thank you all and God bless you.

Best regards,
Funmi Adewumi
On behalf of the entire JSF Fundraising Team


*********************************************************************



Tributes to our First Class Jewel from the Partners, Donors, Sponsors & Friends

Awesome.To God be all the glory!...........Nora Idem
Sent from AOL Mobile Mail

Excellent News!.......Ronke Adebajo Sent from my BlackBerry 10 smartphone.

PRAISE THE LORD Alleluia
We give God the glory and i really rejoice with the Jewel
B. Daniel

Congrats to all, well done; really proud of her achievement. God will reward everybody richly. I will not be able to take part in the walk but will donate to it.
Love to uncle and the children, remain blessed
Regards
Lara Sholu

We give all the glory to our Father in Heaven who has helped our children to come out with excellent result. He has rewarded their hard work with success. Many more to follow in Jesus name. Keep up the good work, you will reap a good reward in Jesus name.
......Funmi Koyi

Congratulations! !!!
Such heart warming news.
Well done.
Blessings
Ayodele

To God be the glory............Oluwayemisi A

Sweetest congratulations! God's Word never returns to HIM void
....Anikpe Mohammed

Wow hallelujah! Oluwaseun congratulations, your labour of love will not be in vain.
Oluwaseyi Oluwadare

TO GOD BE ALLLLLL THE GLORY...indeed it's a great thing He has done!!!
Adetoun Bamisaiye

That is a great WoW!!! We thank God ooo. More of this IJN
......Enitan Idowu

This is indeed good news. Congratulations to all.
Adewale Adekunle

That is brilliant new. Nice to hear from you as well.
Akin Ladapo


*********************************************************************